Hedvall's electric balalajka
This balalajka was built by me, David Hedvall in Sweden during 2010-2011.
You will find more details throughout this website, for a fast view of the build process, please take a look at the essay.
The balalajka is mostly made out of oak, the pickguard from birch. It has 24 frets of stainless steel, the fretboard is made out of ebony, the inlays is made from oak. Total weight of the instrument is 3,5 kilos. The balalajka has two pickups, one peizeo and one normal pickup, with a jazz-bass pickup cover. Total cost of this build was 2103 SEK, this equals a total of $310 or €250 - shipping is included. (2012).
Pictures: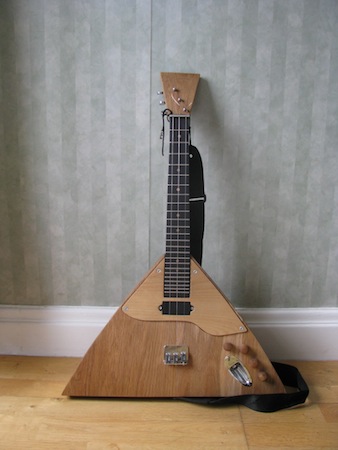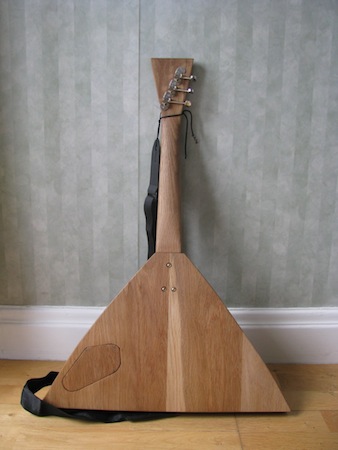 Sound clips: